Our Company
CancunIT is subsidiary of dotNET Desarrollo de Sistemas, a Mexican owned and operated company with over ten years of experience in software development and integration for national and multi-national corporations as well as local, state and federal government. We currently operate and manage our engagement through our service office in San Jose, CA and our research and development center in Cancun, Mexico. Our organization in made up of 60 technology professionals that provide our customers with industry expertise in tourism and hospitality, oil and gas, financial and education.
We are the winners of the Banamex National Prize for Internet Evolution and founding members of the Association of Software Developers in Quintana Roo (AQSoft). We are Microsoft Gold Partners in Application Development and Members of the Apple iOS Developer Program for iPhone and iPad applications. We believe in promoting science and to support the advancement of technology we are registered scientific organization of the National Science and Technology Council (CONACYT). While in the process of launching a new eInvoicing software, DotNET was certified by the Mexican Fiscal Authority (SAT) as one of the authorized service providers for electronic invoicing service which has only been granted to 50 organizations, including dotNET.
Customer Loyalty
We engage all projects with the mindset that bigger and more exciting opportunities are around the corner. Our business model is designed around customer loyalty and that takes us to, not only meet, but exceed our customers' expectations by providing a solution that will make an impact for their organization in the short as well as the long term. On average our relationships with our customers last more than 3 years, during which we deliver 4 to 6 different projects that enhance their business. This allows us to better understand their industry, competition, competitive advantage and gives us the opportunity to gain valuable business insights that are later applied to make future project a bigger success.
Achievements

Microsoft Partner
Over the past few years DotNET has been recognized as a Microsoft Gold Partner in Application Development. We have set out to achieve a 100% certification rate of all our development staff and due to the autodidactic nature of our engineers and the implementation of corporate policies we are well advanced in the achievement of our goal, above 90% of our enginneers are certified by Microsoft.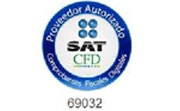 Certification Authority Provider for the Mexican Fiscal Authority (SAT)
CancunIT has put its electronic invoicing application and operational policies under high levels of scrutiny implementing extensive measures for security, redundancy, disaster recovery and business continuity. The successful implementation of our enterprise eInvoicing application has granted DotNET one of only 50 certification authority title granted in all of Mexico.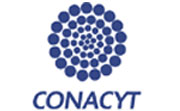 CONACYT – National Science and Technology Council
CancunIT has been registered as a technology and research corporation by the National Science and Technology Council in Mexico. Our membership allows us to promote the research, development and testing of new technologies in Mexico.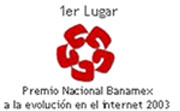 Banamex, a Citi Group Company
Part of our history begins with the achievement of the first place in Banamex's national contest for Internet Evolution for a research and technology project.
Apple Developer Program
CancunIT Desarrollo de Sistemas is a registered member of the iOS Developer Program in order to develop and release applications for the iPhone, iPad and iPod Touch.